Everything You Need to Know About Apartments in Tel Aviv
Welcome to Tel Aviv, the 'White City'.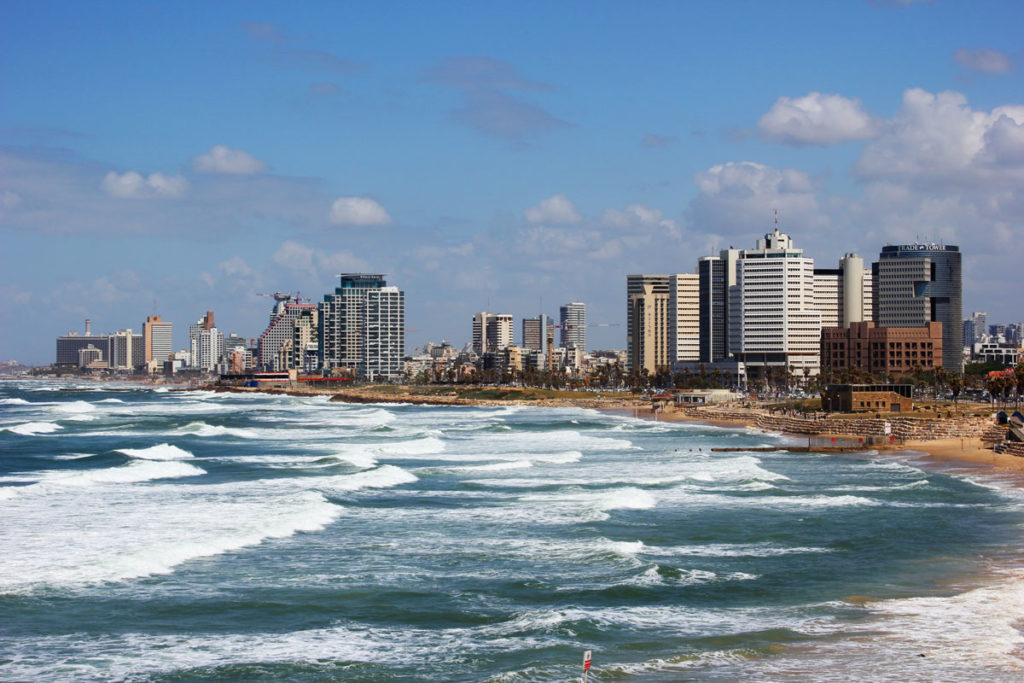 One can say a lot about Tel Aviv as a city, especially about Tel Aviv's urban landscape. If you're coming from Europe, then perhaps you will find Tel Aviv to be less attractive than other major cities such as London or Paris, where the streets are cleaner and the buildings are beautifully preserved.  
With many of Tel Aviv's old and rundown buildings, offering little to no amenities, many foreign buyers and renters are unfamiliar with the housing market and the type of apartments Tel Aviv offers.
As I find myself in awkward situations when meeting with new clients in viewings, with their expressions acting as clear proof to the difference in the types of real estate they are accustomed to, I thought it would be a good time for me to write a post that will cover some of the different types of real estate found in Central Tel Aviv, in hope it will give some clarity to some of the questions I'm frequently asked.
I've heard them all and I've seen them all. From tiny 35 m2 split apartments to grand penthouses offering every means of style and comfort – here I will reveal everything you need to know about apartments in Tel Aviv and what to expect when searching for one.
PS: This guide covers quite a lot of ground and is therefore a long read. To simplify it, I've split this post into sections so you can choose to either read it by category or read post after post to get the whole picture. Whichever way you choose, I hope you will find this post to be helpful and if you have any questions, please feel free to comment below or drop me a line.   
Tel Aviv's Urban Landscape:
To understand Tel Aviv's housing market, we must first dig deeper into history to understand it's urban planning.
International 'Bauhaus' style apartment buildings:
The international 'Bauhaus' style was introduced in the 1930's by German architects, and thus earning Tel Aviv's 'White City' title by UNESCO.
Your Classic Tel Aviv Apartment:
So what is in fact a classic Tel Aviv apartment?
The Tel Aviv housing market mainly consists of apartment buildings and depending on your preferred location, each neighborhood has its own, unique real estate characteristics.
As I'm based in Central Tel Aviv, I will be covering some of the characteristics found in the Central Tel Aviv area.  
Renovated Apartment Buildings and Tama 38:
Tama 38 is a term that has been going around in Tel Aviv for several years now, and many of the older buildings in the city get to benefit from it, improving Tel Aviv's urban facade, immensely.  
Elevator & Parking:
Parking in Tel Aviv is a main issue, and many of those owning a car suffer from finding suitable parking to park their cars especially during rush hours. Unless you commute in and out of the city on a daily basis, I don't see why one should own a car when living in Tel Aviv. (Hey, but that's me)
Tel Aviv Apartments – Part 1: Garden Apartments, Roof-Top Apartments, Duplex-Penthouses and Penthouses:  
Tel Aviv Apartments – Part 2: New Apartment Buildings, Towers and Fully Serviced Complexes:
In summary: Tel Aviv offers a wide range of residential options to choose from, with prices ranging from 4,500 NIS p/month on a 1 bedroom rental to 50+ Million NIS on grand penthouses with modern, luxurious amenities.
If you're an average investor / buyer or renter, searching for a nice, 2 bedroom apartment in a decent residential building in a good location in Central Tel Aviv, then expect to pay anywhere from 7,000 NIS p/month on a rental and up to 5 Million NIS on a fully renovated, turnkey apartment that is only 7 minutes walk away from the beach.
Tel Aviv is not a cheap city to live in and one needs to earn quite a lot to fully enjoy the city and all it offers. But it is home, and no doubt a great and safe city to live in that always offers something for everyone.