Selling Your Tel Aviv Apartment?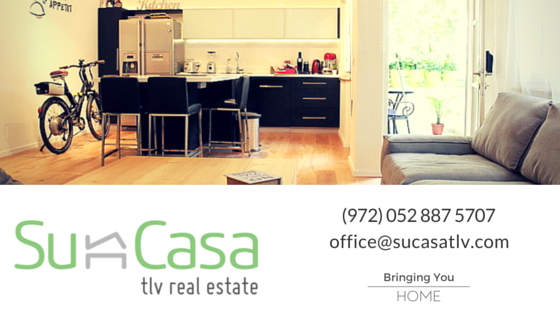 Selling your home is a big financial and emotional decision; and yet, we believe that the experience should be stress free, rewarding and even enjoyable.
Here's why we'll sell your Tel Aviv apartment professionally, in record time and at a great price:
We are reliable professionals with long-term experience and a focus on the Central Tel Aviv market.
We have solvent clients worldwide.
We are strong believers of – great sales stems from great marketing – we master at marketing listings to the right buyer audience.
We are international, we are experienced and we love what we do.
Want to find out more? Read more on the process of selling your Tel Aviv home here.
If you're ready to sell your Tel Aviv home or just have questions about the process, feel free to talk to us today. We will be happy to set up a non-binding consultation with you in which you will be able to form an impression of the range of services and advantages offered by us.