The Old North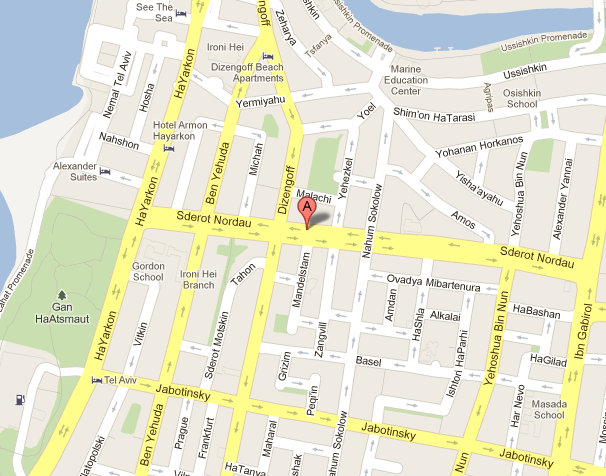 Sophisticated, vibrant, peaceful: Tel Aviv's Old North offers the best of city and suburban life
With Tel Aviv's population increasing rapidly, the 'Garden City' grew quickly throughout the 1940′s.
Its main streets are easily recognizable with Dizengoff, Ben Yehuda, Nordau Blvd., Jabotinsky, Arlozorov, Ben Gurion Blvd. and Gordon, with Ibn Gvirol to the east, the HaYarkon river to the north, the shoreline to the west and Frishman to the south.
The streets of the old north are vibrant and exciting, filled with young professionals, couples and families. This northern neighborhood has the best of what Tel Aviv has to offer – from shops, cafés, restaurants, bars and night life, to beaches and parks, turning this family-friendly neighborhood a top choice among young couples and families.
Unlike other historical neighborhoods in Tel Aviv, the architecture in the old north is relatively new with more modern buildings and newer developments. Some famous Bauhaus buildings are easily spotted on Dizengoff and HaYarkon Street.
The 'Namal' (Tel Aviv's Port) was the first port in the first Jewish city and was officially opened in 1938, with its last ship entering and anchoring the port in 1965. In 2001, it underwent drastic preservations and today it is home to some great dining and shopping experiences, with cafes, fashion boutiques, and the city's most popular clubs overlooking the harbor. The 'Namal' also hosts some of Tel Aviv's great public venues and events, as well as the popular local 'Farmers Market' every Friday.
The Old North is abundant in calm and restful recreation – minutes away is the beautiful HaYarkon Park, offering lush greenery, bike trails, exercise parks, rock climbing, and a small zoo featuring local (very cute) fauna.  The park is built against the banks of a river fed by the Mediterranean, and it's common to see families and couples rowing along the winding watery path in whimsical boats.