Property Management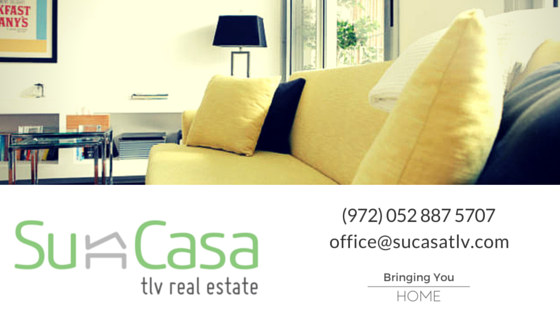 For many, owning an apartment in Tel Aviv is a long awaited wish come true.
Knowing there's a home to come to whenever you wish to drop by, provides a wonderful feeling of freedom and security.
However, it's not always rainbows and butterflies and managing your investment regularly can be a daunting and difficult task, especially when you are far away.
We understand this and this is why we at Su Casa Tel Aviv are happy to offer full property management services to our clients.
With our devotion to excellent service, personal attention and success, rest assured your investment property or holiday home, is well taken care of.
Our services include:
Ongoing management & administration of your property
Maintaining your property with a reliable team of professionals
Building a personalized investment plan
Home design advisory
Screening and finding the right tenants
Increasing your rental income
If you're ready to hire a Tel Aviv property manager or just have questions regarding the process, feel free to talk to us today. We will be happy to set up a non-binding consultation with you in which you will be able to form an impression of the range of services and advantages offered by us.