Lev Ha'ir Neighborhood (The Heart of Tel Aviv)
Lev Ha'ir, the bustling, beating heart of Tel Aviv.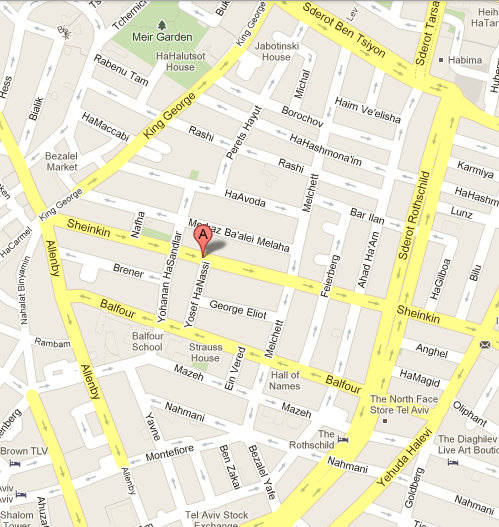 Its proximity to the sea and the heart of the urban scene make it perfect for both Tel Aviv vacation rentals and luxury property purchase alike.
One of the city's oldest neighborhoods, Lev Ha'ir's roots reach back to the final years of the Ottoman era. The charming mix of more recent structures built in the classic Bauhaus style and eclectic pre-international building style gives a fascinating glimpse into its architectural past.
Lev Ha'ir has seen a gentrification of the area, over the last several decades with buildings returning to their former iconic glory.
Home to Israel's cultrate, actors, musicians, directors and politicians happily coexist alongside a small ultra-orthodox population, creating a dynamic population with more than a few famous faces.
Rothschild Boulevard, shaded with ficus trees, serves as a kind of hub for local activity, with residents walking their children to school and businessman taking power breakfasts at the 24/6 coffee kiosks.
Lev Ha'ir acts as a business center as well, housing a branch of the classic Sotheby's auction house, the Stock Exchange, prominent law firms and investment banks.
Just steps away, the world of finance gives way to the world of fashion; shopping mecca Sheinkin Street offers trendier pieces, while Gan HaChashmal (The Electricity Garden) is a treasure trove of more eclectic boutique pieces from local designers.