Neve Tzedek
Only steps from the golden beaches and blue waves of the Tel Aviv shore, the picturesque quarter of Neve Tzedek (Oasis of Justice) is Tel Aviv's first, and perhaps most architecturally beautiful neighborhood.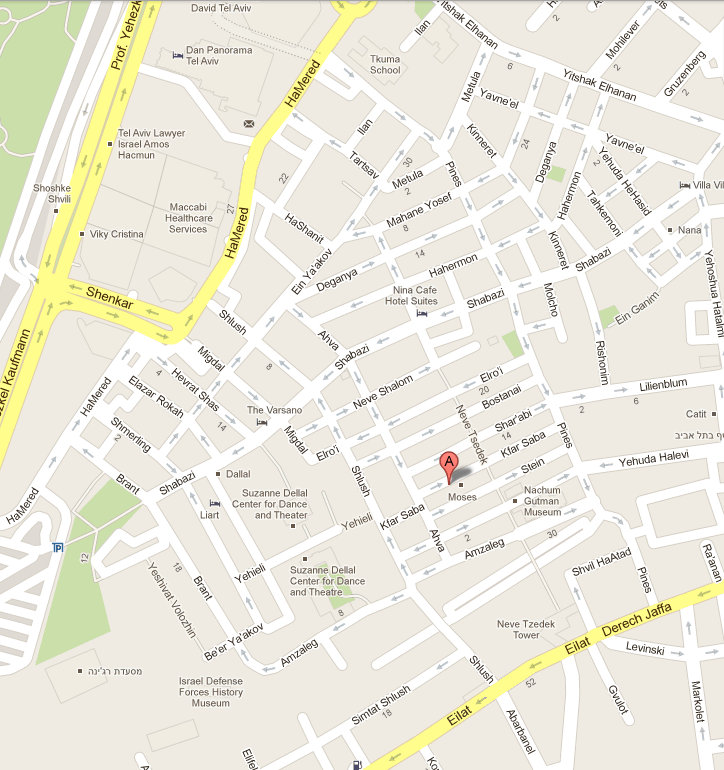 Neve Tzedek was established in 1887, 22 years before the 1909 founding of the City of Tel Aviv, by a wealthy Algerian family seeking to move outside of overcrowded Jaffa, and a street bearing their name (Chelouche) commemorates the founding family's memory.
Soon, additional small developments grew up around Neve Tzedek and were incorporated into the contemporary boundaries of the neighborhood.
The residents preferred to construct their new neighborhoods with low-rise buildings along narrow streets. These homes frequently incorporated design elements from the Art Noveau and later Bauhaus Art movements and featured contemporary luxuries.
However, as Tel Aviv began to develop away from the Jaffa core, the more affluent started to move out of the southern end of the city to inhabit the newly-developing northern areas.
With its buildings abandoned, neglected and subjected to the unsightly corrosive effects of sea-air upon concrete and stucco, Neve Tzedek degenerated into disrepair and urban decay. By the 1960's, city officials deemed the neighborhood – by this time almost a slum – incompatible with the modern image of a busy, bustling city.
Perhaps drawn by the area's artist colony atmosphere, several famous Israeli talents have called Neve Tzdek home, including S.Y. Agnon (Israel's Nobel Laureate in literature) and artist Nachum Gutman.  Art and history lovers can visit a museum in Neve Tzedek commemorating his life and oeuvre.
While skyscrapers rose up along the skyline and streets widened to accommodate increased traffic and increasingly larger cars, Neve Tzedek has retained its original charm throughout all these years.
It's the perfect area to while away a warm Tel Aviv afternoon, wandering through its tree-lined streets and exploring the many beautiful shops selling beautiful things.
Though a comparatively small neighborhood, Neve Tzdek teems with culture; the world-renowned Batsheva dance troupe performs at the Suzanne Dellal Center, boutiques sell the handiwork of local designers and artists, and many of the city's best cafes and restaurants can be found here.