Basel Neighborhood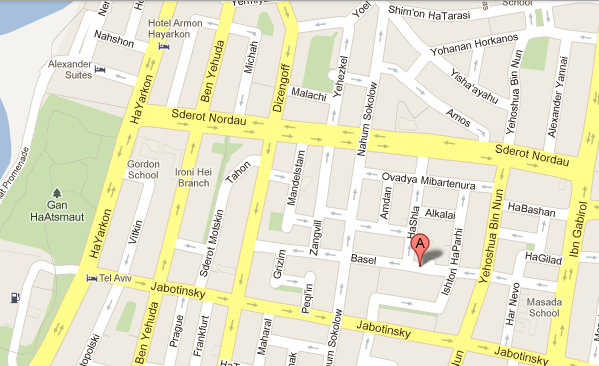 Chic, elegant and prestigious, the Basel neighborhood is the elite living of Tel Aviv's Old North.
This lovely neighborhood is named after the city Basel in Switzerland, where the first Zionist congress took place.
The Basel neighborhood is well known for its vibrant commercial complex located in the very center of Basel Street, 'Basel square'. Top cafes, restaurants, shops, boutiques and bars can all be found here, creating a unique social atmosphere for the neighborhood's residents. Whilst Basel is a popular living area for young professionals and couples, more and more growing families are moving in as well, attracted by the quietness of the neighborhood
With Nordau Blvd. to its north, IbnGvirol to its east, Dizengoff St. to its west and Arlozorov to its south, this prestigious and relatively small neighborhood is located in the center of Tel Aviv's Old North. The neighborhood was built during the 1940′s and 50′s, and three to four story buildings with 'closed balconies' are the most common type of architecture to be found here.
Considered one of Tel Aviv's top five real estate locations, this peaceful neighborhood with its tree lined streets offers high class living.